The Costa Blanca has perhaps 5,000 different real estate agents. You have to be lucky to find the right one for fulfilling all your wishes. These real estate agents will take you on tours of only their projects. You won't be getting an objective picture of the building projects at the Costa Blanca.
We show you everything. We are not associated with one or more real estate agents. Costa Blanca Adviser operates completely independent. You and you alone are taken on a tour; no other prospect buyers come along. You decide what you will want to look at.
---
Do you only want to see apartments? Then you'll see only apartments. Or just villas? Then only villas, it is. We show you houses in price ranges determined by you.
---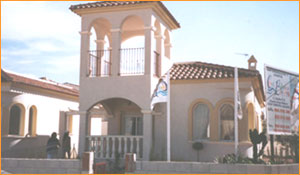 ---
Also on offer are various resale houses. For people, who don't want to wait too long, this is the ideal way to acquire accommodations. By mutual arrangement it is decided what is shown.
---